On September 25, 2019, the year-end Economic Forum was held in Qingdao. The forum was jointly sponsored by the Qinglu Association, Reality Institute of Advanced Finance and Qi Tou Hui, and co-sponsored by U&I GROUP and Zizaitang Cultural Communication. The biggies in the economic and financial circles gathered together to interpret the normality and variables of the Chinese economy. More than 100 clients of U&I GROUP Shandong area were invited to participate in the forum.
[Macro interpretation]
Mr. Guan Qingyou, Dean of Reality Institute of Advanced Finance and Founding Partner of Reality Capital, shared that we are now at noon, if we describe such clearance as a day. This is the middle of the day and the hottest time of the day. From P2P to wealth companies, from frequent overdue trusts to bond breakouts, until the BSBank is taken over this year, the bubble is gradually culminating.
In the past, the macroeconomy was less valued, but in recent years I have clearly noticed that everyone has paid special attention because the macro environment has really changed. In recent years, there have been some problems in our company. The past successful experience has become the lesson of the current failure. As Charlie Munger said, the macro is what we must accept, and the micro is what we can do. Without a clear understanding of the cycle, no matter how hard you try at the micro level, it will easily become futile.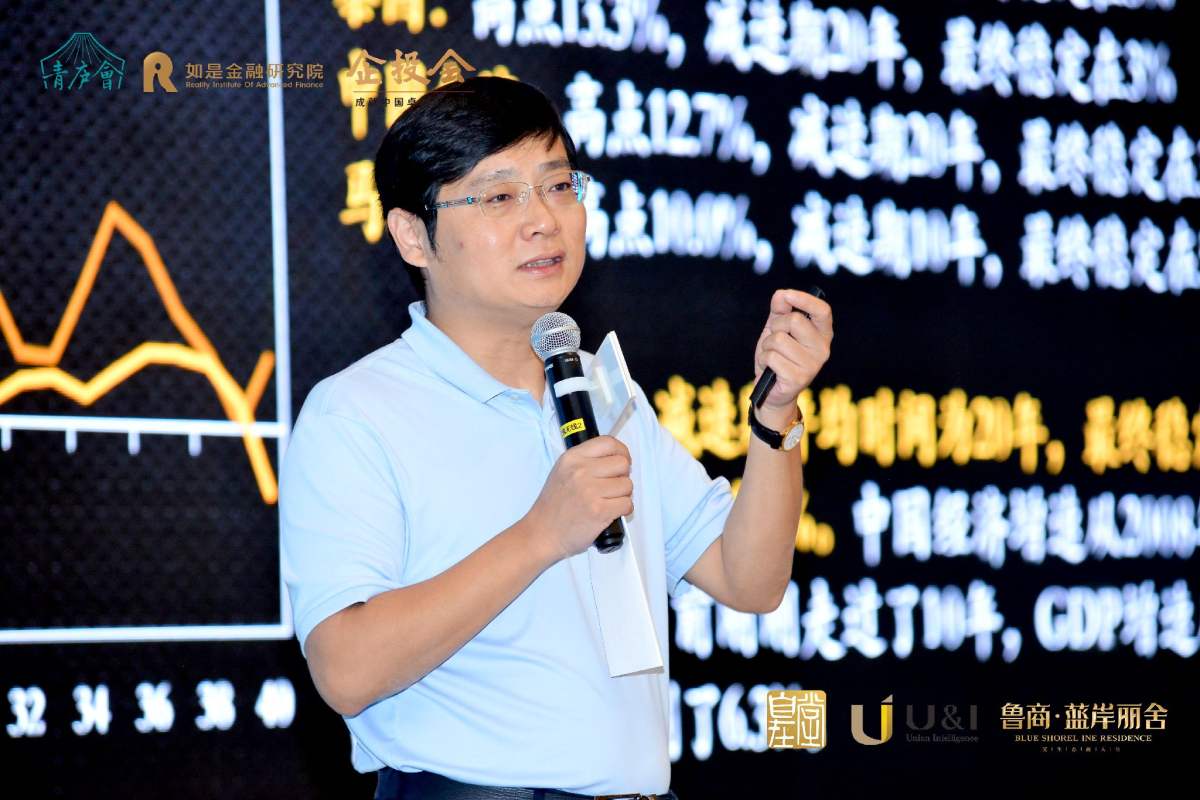 Standing at the inflection point, we must first see the long-term changes clearly. From the global view, high-growth economies generally experienced a slowdown process. This is a natural law and is not based on personal will. It is like a car slowing down and cooling down after a long period of high-speed running.
Whether it is in the second half of this year or a considerable period of time in the future, investment opportunities and methods are relatively simple, that is, buying good things, buying hard-core assets, instead of bad things. At the same time, whether you are operating an enterprise or an investment, you must have the "Buddha-like"spirit, i.e. you can invest or not, you must keep a clear mind and a sense of common sense, and dare to give up.
[Industry Interpretation]
Nowadays, housing is a topic that every family cannot avoid. In addition to as the basic living property, it has become an important investment method. For an ordinary family, where to buy a house and where is the most value-added house? Mr. Xu Yuan, a finance professor of Peking University, Doctoral Supervisor, and a PhD in economics from Duke University, shared a speak theme of "Real Estate Prospects in the Context of Economic Transformation". He said that buying stocks is buying the future of a company, and so is buying a house. Buying a house in a city is actually buying the future of such city. As long as this city has the potential for development, its house shall be of the possibility of "preserving value" and "increasing value." A city can be judged from the following 8 aspects: 1. City size (measured by GDP and total population); 2. Population inflows; 3. Per capita income; 4. Land supply; 5. Growth rate of the number of children; 6. Number of listed companies; 7. Financial revenue; 8. Proportion of service industry. The above 8 factors not only determine the level of house price, but also the basis for house prices in different regions in the future.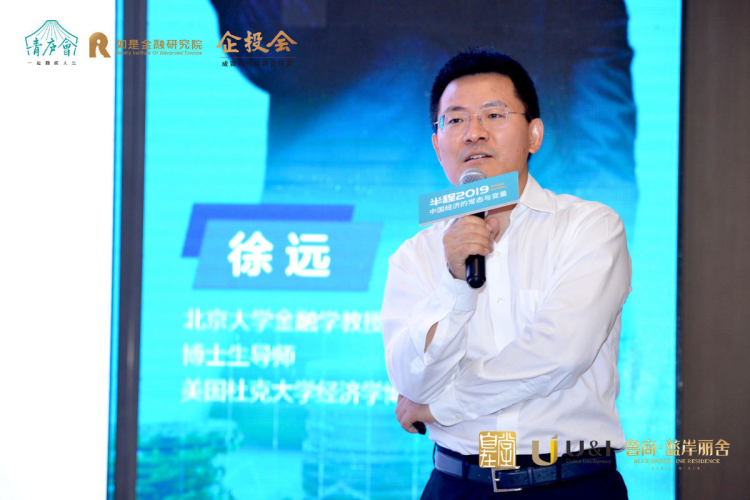 [Tide of Globalization]
3G technology solves the "person-to-person" communication. 4G technology makes"person-to-information"smoother interaction. Now that 5G is approaching, what changes will happen to our daily lives? Professor Lv Tingjie, Dean and Professor of the School of Economics and Management of Beijing University of Posts and Telecommunications, and Vice Chairman of the Chinese Society of Information Economics, was invited to attend the sharing and gave a lecture of "New Opportunities in the 5G Era". Professor Lv said, how fast is 5G? "It can make us access the Internet 100 times faster than 4G in theory." What is the concept of increasing 100 times? "A 1080P one-hour high-definition video program was downloaded in more than a minute. It only takes one second by 5G." 5G, as a disruptive technology in the communication field, will completely change the rules of social games.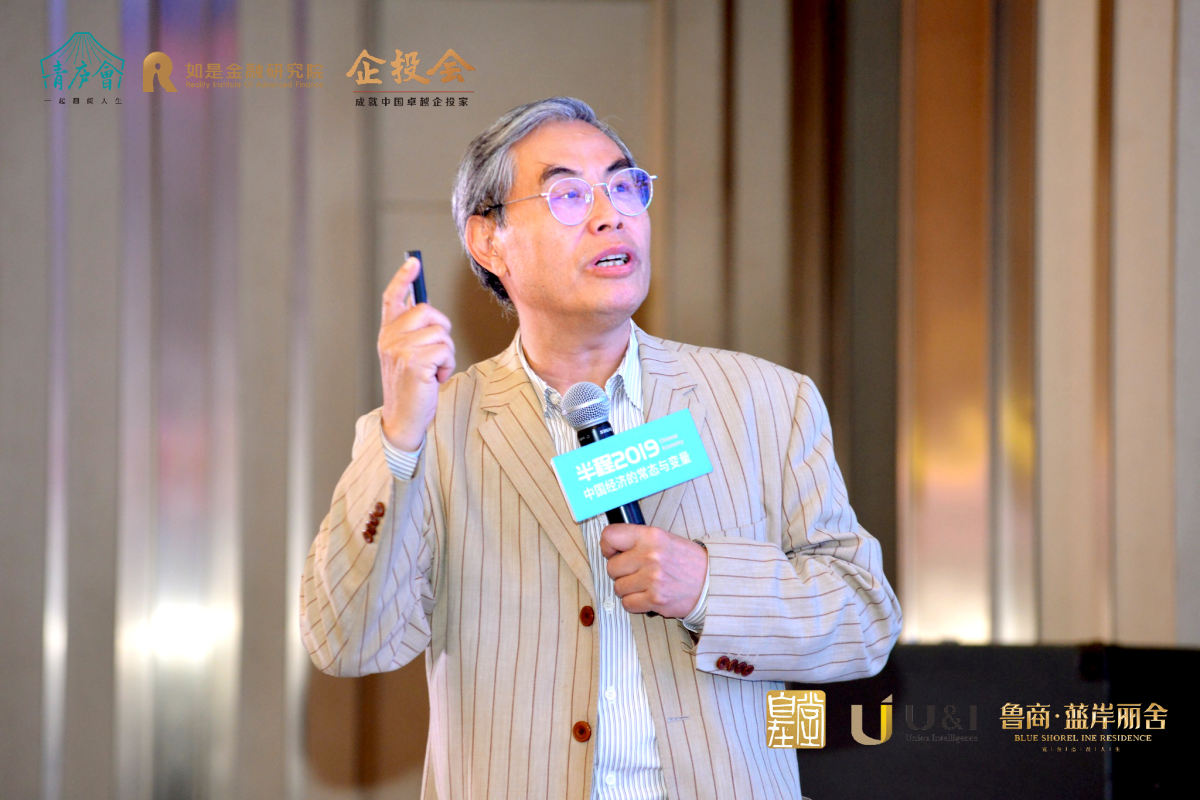 So what will 5G bring? Professor Lv believes that this is a process from to C to to B. It not only solves the needs of personal mobile communications and Internet access, it will also widely provide applications such as the Internet of Things, the Internet of Vehicles, and the Industrial Internet to the companies. It connects all places that were difficult or not well connected in the past to our lives,"so it is an era of all things connected, and it has created a whole new blue ocean."
Specifically, 5G will make the spatial interface between various application points to the network ubiquitous. Its basic requirement is to be interconnected. "Interconnections require standards, so standards have always been very important for the communications industry."
At present, the three major operators of China Mobile, China Unicom and China Telecom are actively deploying 5G networks. According to Lv Tingjie, the communications industry is different from the infrastructure construction departments such as water and electricity supply. It is not a competitive industry at all, and the main problem of competition is that it will lead to repeated construction.
Lv Tingjie suggested that for operators, they can divide different spheres of influence and occupy a differentiated market share.
China Unicom, China Institute of Sport Science of the General Administration of Sport of China, Alibaba, and Intel have jointly launched the "5G Smart Sports Innovation and Cooperation Program", which is geared towards the Beijing Winter Olympics in 2022, in deep cooperation in the applications of 5G, AI, VR and cloud service.
For the appearance of 5G at the Winter Olympics, Lv Tingjie believes that personalized live streaming will become a major trend in sports games, and this may drive another wave of growth from the media.
"If you like Messi, you can personalize the live broadcast of this football broadcast. No matter he is changing shoes, he is kicked and hurt in that painful moan, or he is shooting and running. I will always watch Messi. Everyone's view is different. "
For fans who like Messi on the spot, he can broadcast live in high-definition through 5G network and get income; for Messi fans outside the spot, he can get a better viewing experience by choosing his favorite perspective.
[Economic Weathervane]
Mr. Mao Shoulong, Executive Associate Dean of the Institute of Public Policy, Renmin University of China, was invited to attend the theme sharing of "The Order Element of the Chinese Economy's Normality and Variables". Mr. Mao said that the central government had proposed various measures to promote development such as tax reduction and implementation of detailed policies; in terms of industry, to improve the basic capabilities of the industry and the level of the industrial chain; in terms of consumption, to work hard to start the rural market and expand the final consumer demand; in terms of investment, to stabilize the manufacturing industry and implement short-circuit board projects, accelerate the construction of new types of infrastructure such as information networks; in financial reform, to increase the mid-and-long-term investment of manufacturing and private enterprises, grasp the impact of risk disposal on the economy, and establish a long-term mechanism to solve the arrears by private enterprises.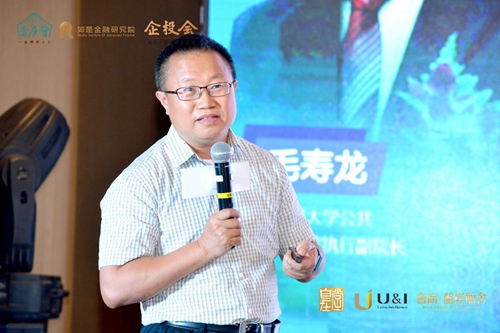 In theory, and from a policy perspective, not all policies of the economic policy can produce positive effects. Any good policy may have good effects or it may have fatal effects. Therefore, any policy needs a set of policies, and it is necessary to have a good grasp of the chronological order, intensity and scope so that it can produce positive results. In addition, the effectiveness of any policy needs the support of different order dimensions. More important is it needs appropriate responses from officials at all levels and entrepreneurs based on specific order dimensions. Judging from the experience of various countries and China's policy experience on reforming and opening up, this theory is correct.
Judging from the situation in the second half of 2019, China's economic situation is optimistic in terms of policy and order. Because these policies are continuous in time and mutually supportive in relation to each other, many policies are of a promoting nature in the order dimension. Their positive response depends on the primary-level cadres and the hard-working entrepreneur in market economy order.
[Next decade, from entrepreneurs to corporate investors]
Mr. Cui Hongbo, an academic member, strategic consultant and founder of G C Island, shared the theme. With the advent of a new era of production, investment and business, how can entrepreneurs use the power of financial capital to seize the wave of wealth creation in the next era, double capture"Global Opportunity + China Opportunity", and double the value of "Enterprise Value Added + Wealth Growth"?
Mr. Cui said that the next decade would be one in which we should jointly crack and disassemble new business propositions. In fact, in the past decade, we already dismantled a commercial proposition. We have gone from the industrial era to the Internet era. How do we go after the mobile Internet era? In the past ten years, you may feel empathy. You will find that many of our past business changes and business rules have failed. Second, how will our company evolve in the next decade? Of course, there are many angles, e.g. business logic, branding, marketing, new retail. If this era is evolving, companies are evolving, and if entrepreneurs are not evolving, how do we keep up with the next decade? Back to our theme, that is why we have to go from entrepreneurs to corporate investors.
U&I GROUP is a professional agency with 15 years of cross-border professional experience covering cross-border legal, commercial, wealth, tax and accounting and auditing services. The service team consists of senior certified accountants, lawyers, tax experts and foreign affairs consultants. We have rich experiences in corporate overseas mergers and acquisitions, overseas listings, offshore financing, offshore structures, cross-border wealth planning and allocation, and family wealth inheritance. We have been committed to creating a cross-border service full license platform, covering statutory registered agents, accounting firms, law firms, trusts and company services, and has obtained a variety of professional service licenses and qualifications at home and abroad.
We are positioned to provide professional and efficient cross-border services for Chinese customers. From overseas company establishment to strategic structuring, from overseas wealth planning to the inheritance of family businesses, we could provide customers with clear and practical solutions. The multinational team, professional consultants without time difference, and the industry leader team are all composed of accountants, lawyers, tax and corporate affairs experts with experience in cross-border affairs.
Global branches: Chicago, Sydney, Hong Kong, Beijing, Shanghai, Shenzhen, Qingdao, Jinan.